There are several strategies you can implement to ensure you profit from your stock trades. These strategies including risking smaller amounts, using trade plans, and knowing your risk limits. Here we explore these strategies in detail so you can maximize your ability to make money when trading stocks.
Strategy #1: Use a Trade Plan
A trade plan is a guideline that traders use for every trade they participate in. This plan includes money management criteria as well as when and how a trader will enter and exit a trade. Once you create a trade plan that you feel is best for your needs, you can test your plan using backtesting. Backtesting allows you to apply your plan to historical trading data to see how it plays out. If it's successful, you should feel confident using it when making real trades.
Strategy #2: Trade Options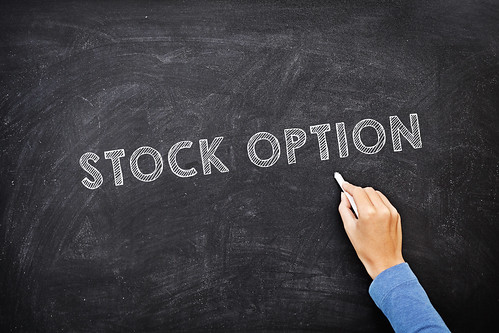 Image via Flickr by Mike Cohen
Another strategy to make sure you profit from your trade is to trade options. Options are contracts that set forth a specific time and amount of money in which a stock can be traded. The best options to buy to make a profit are money calls, and the best time to purchase money calls is approximately 15 days before the company's earnings are released. Then, sell the money calls the day before the company releases its earnings the next quarter.
Strategy #3: Set a Budget and Stick to It
Before you even begin to trade, you should set a budget and create a trading account. This account is where all of your trading funds will go in and out of. Once you have your account in place, decide on a budget of how much you'll spend per trade and how much you're willing to lose per trade. Sticking to these limits no matter what will ensure you never lose more than you can afford.
Strategy #4: Use a Stop-Loss Order
Similar to a budget, a stop-loss order is an important strategy that traders use to limit their risks per trade. The definition of a stop-loss is a fixed amount of risk that you're willing to accept for each trade you make. It can be either a percentage or a dollar amount. For example, your stop-loss may be $500 per trade. This means that you're not willing to risk more than $500 on a trade, so you'll avoid trades that would put you at risk of losing more than $500.
Strategy #5: Know When to Stop
Knowing when to stop trading is just as important as knowing when to trade. There are two primary reasons why a trader should stop trading: when their trading plan is not working and when they as a trader are ineffective. If your trading plan is no longer yielding successful trades or you find yourself unable to follow your trading plan due to emotions or stress, it may be time to stop trading.
These steps will help you make the most profit from your trades and ensure you're trading in wise and effective ways.