Written by
Lazy Man
For hundreds of years, technology has been evolving at an incredibly rapid pace. From the steam engine boat to driverless cars, many of the devices that we use today are designed to reduce labor and offer individuals more options to choose from when it comes to spending their free time.
However, this same technology has also raised the question of whether or not these devices and machines have actually made the human race lazier. While it's true that technology has certainly made giant leaps in helping make certain tasks easier, it has also given the world the opportunity to create more jobs for those that seek to do something different with their lives. Careers in IT programming, professional gaming, and engineering have been on the rise for many years now and are becoming even more popular as technology continues to advance.
And while we'll often hear about how certain industries are continuing to shed jobs, it will come as good news to many to hear that the Internet has helped create over 1.2 million jobs within the past fifteen years or so. In fact, according to one study from Computer World, many of these new jobs are able to pay higher salaries than average. Below are just a few amazing jobs that exist today because of modern technology:
Software Developer
It's no secret that the majority of the world's population owns some kind of smartphone, tablet, or computer device. And within these devices we often take advantage of the many features such as games, productivity managers, and other applications. But we wouldn't have apps like Evernote, Angry Birds, or Facebook without software developers. Software developers' minds are required to think out of the box in order to design, test, maintain, and improve on the games and apps we use on a daily basis.
Computer Systems Analyst
In addition to leveraging their knowledge of IT (information technology) and business in order to improve computer systems and processes, computer systems analysts are also required to be able to assess the costs and benefits for the improvements needed. While more than 25% of these analysts are currently utilizing their skills in computer systems design firms, many positions are expected to continue opening in the science, banking, finance, and healthcare industries in the near future.
Web Developer
When it comes to usability, design, and navigation of a website, it all depends upon the mind of a web developer. From the colors and graphics to the images and special effects, web developers are essentially the artists of the Internet. Coding skills are a must for anyone interested in becoming a web developer, and a passion for current web design trends is also very helpful.
With the growing presence of the web and the vast pool out of talent out there, businesses like Codility have helped companies and programmers worldwide, ensuring coders are upto scratch and improve the programming skills market worldwide.
Information Security Analyst
Though technology has provided the world with many advantages, it can also prove to be dangerous in the wrong hands. For the information security analyst, it's imperative to stay ahead of cyber-attacks, keep hackers from obtaining confidential data, and maintain secure systems. Focusing on defense planning, risk assessment, and vulnerability assessment, information security analysts are vital in preventing data from being breached.
Database Administrator
Because we live in a world where data has become so readily available through apps, social media, and electronic devices, it's now become more important than ever to protect that data. Unlike information security analysts, database administrators are responsible for implementing appropriate security measures in order to ensure that the data doesn't fall into the wrong hands.
Pro E-Gamer
Though only moderately popular in the United States, professional gaming has been rising around the world as a professional career. From solo games like poker and Magic: The Gathering to team games like Counter Strike and Halo, those who play these games better than the average player now have the option to turn their skills into a career. Tournaments are held around the world to bring fellow gamers and fans alike together. Special events, from websites such as Full Tilt are also often held on a weekly basis to give players even more opportunities to win money.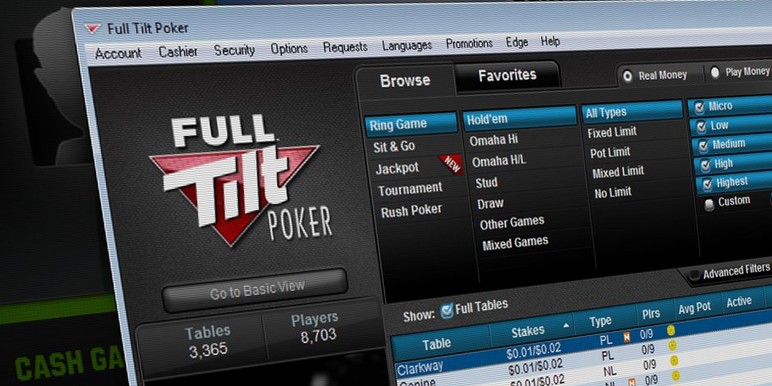 Civil Engineer
If experimenting with colors and graphics doesn't necessarily interest you as a career, but you still consider yourself to have an eye for design, consider a position as a civil engineer. Often working within state, local, or private sectors, civil engineers are responsible for the infrastructure of water supply and sewage systems, tunnels, highways, airports, rail systems, and more.
Mechanical Engineer
Born with a curiosity for figuring out how things work, mechanical engineers utilize their research, design, building, and testing skills to create machine-driven products. An exciting professional field, mechanical engineers are now using 3D printing technology and new engineering materials to create designs for communities around the world. They are quite literally building the future. Think you got what it takes? Try taking one of these tests online from WizIQ - Education Online, to test your skills.
IT Manager
IT (information technology) managers, also known as computer and information systems managers, are essentially the ones that guide businesses into choosing the right kind of technology for their unique structure. Focused both on short- and long-term goals, an IT manager coordinates technology-related issues with those who are also involved in planning upgrades of existing technology.
In many eyes, this shift can be seen in a positive light. Researching and finding specific information no longer requires us to spend massive amounts of time scouring through hundreds of books. Instead, we use reliable online search engines like Google and Bing. Within minutes we can review products and services to decide whether they are worth the price or not.
In addition, we typically don't need to worry about growing our own food or treating our own illnesses. Rather, we have developed technology so advanced that a high percentage of labor-intensive work has given us the opportunity to solve a significant amount of humanity's greatest challenges.
This post deals with: ... and focuses on: